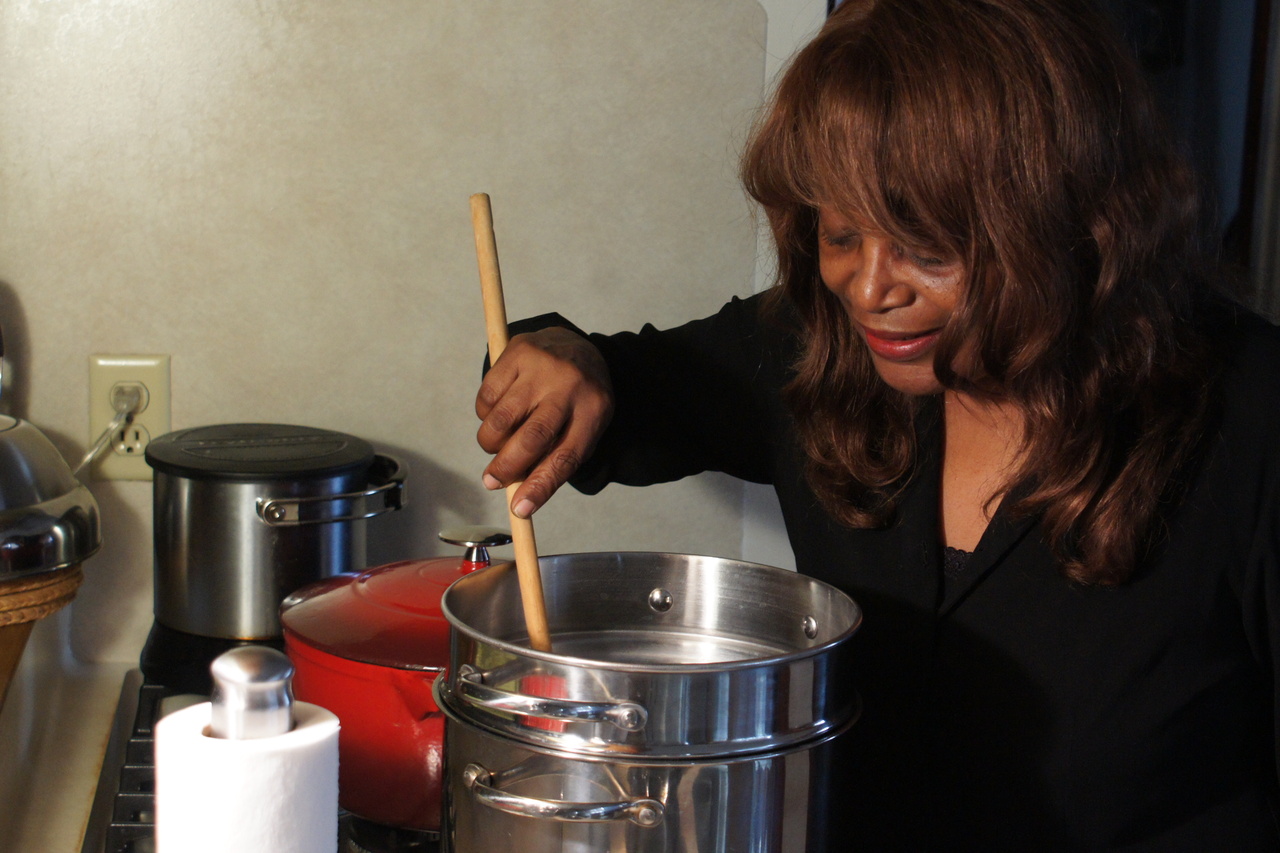 Make Your Own Infused Water!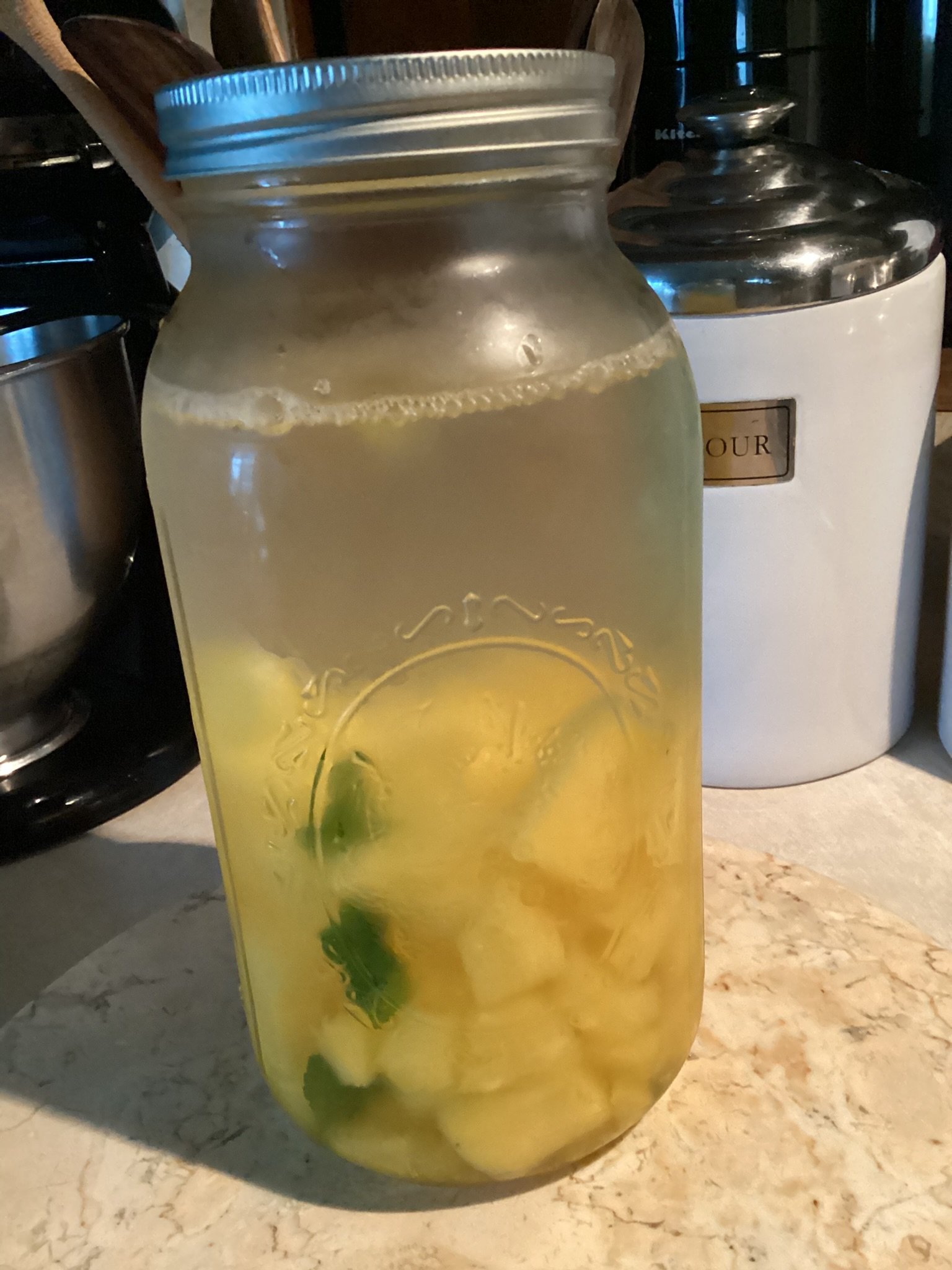 Some folks don't enjoy drinking plain water as much as some others do. However, plain water is one of the most important things that we can put into our bodies. If you find yourself slacking on your water intake, try sipping on a fruit and herb infused water that you can make yourself. Some vegetables are also suitable for infusing your water.
Pictured here, is a Mason jar of pineapple infused water with a few mint leaves thrown in. This water is quite tasty and refreshing. No sugar was added or necessary, because the natural sweetness of the pineapple is pleasant and satisfying. This is fresh pineapple, and the pineapple core was also chopped and added to the water. Although most people probably throw it away, the pineapple core is full of nutrients like the rest of the fruit. So, using it to infuse water is an excellent way to use that core!
One of the easiest ways to enjoy infused water is to simply squeeze some fresh lemon juice into a glass of purified or filtered water. A glass of lemon water each morning will help flush out toxins from your body.
We recommend these links for some great ideas on infusing your water. Enjoy!
The 23 Best Flavored Water Recipes of All Time (tasteofhome.com)
8 Easy Infused Water Recipes For Hydration (With Directions) | Wholefully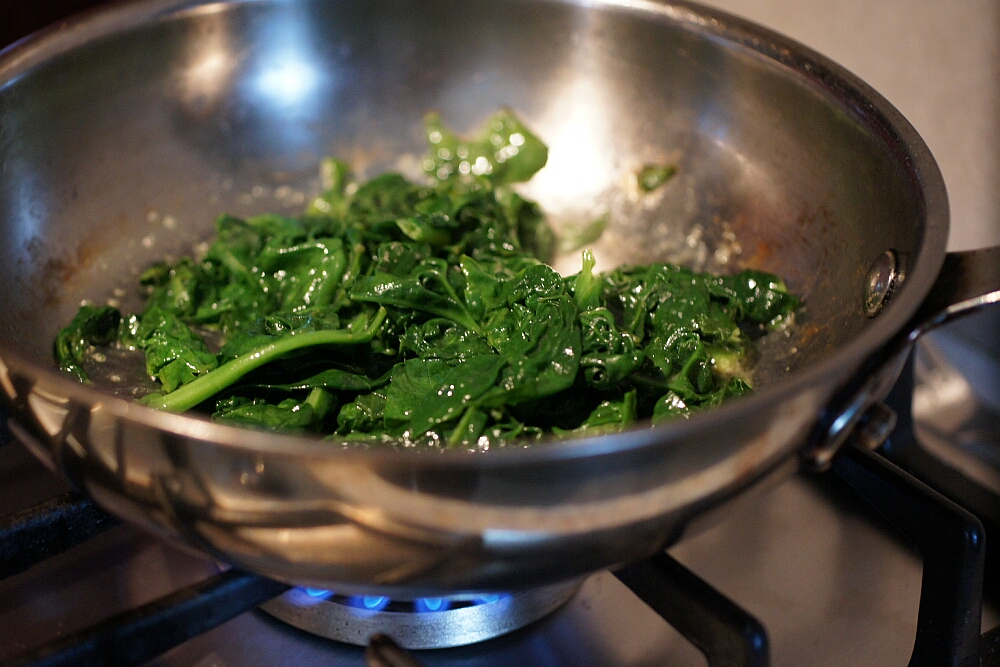 Spinach Sauté
Sometimes simple is so, so very good. A little olive oil, a little onion and garlic, and a little salt and pepper is all you need to have a delicious and health side dish to accompany any meat, poultry or seafood.
Mason Jars Increase Shelf Life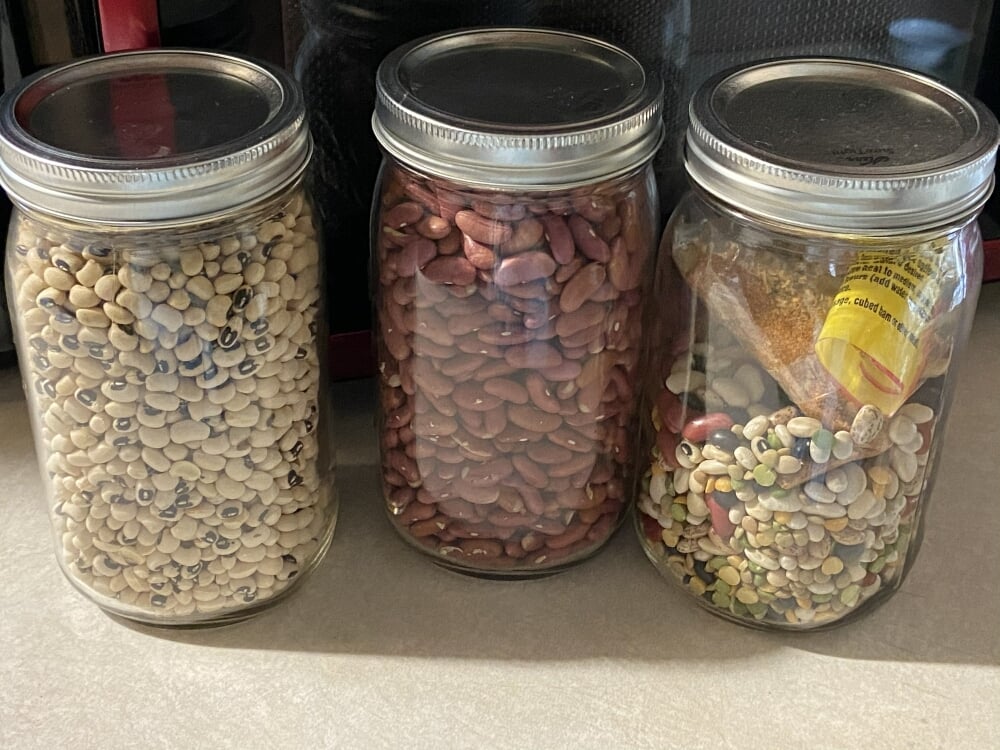 I have come to rely on Mason jars to keep various dry goods fresh for extended periods of time. I especially find them helpful for storing corn chips, which I love to eat with pinto beans. The chips have remained fresh and crunchy for weeks while stored in mason jars.
Mason jars are also good for keeping pantry bugs out of your dry goods. Bugs cannot eat through glass, so whatever you have inside your Mason jars will be safe.


Keep This Delicious Side In Your Fridge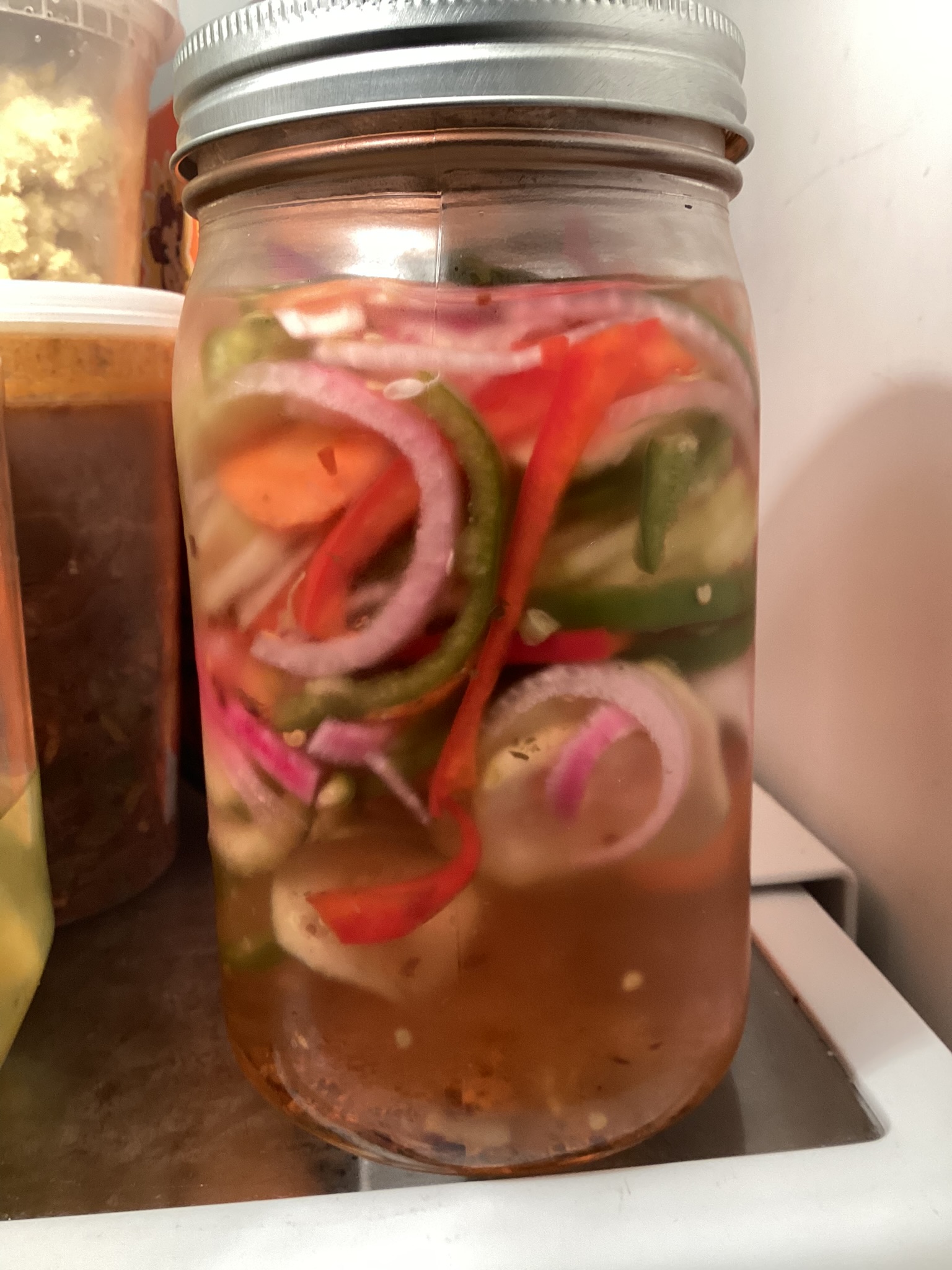 This delicious salad is easy and can be kept on hand in the refrigerator for up to two months. It is hard to believe that this sweet and tart treat will last for two months because it goes so well with almost any menu. Goes especially well with anything fried, grilled or barbecued. Try some with your beans and cornbread!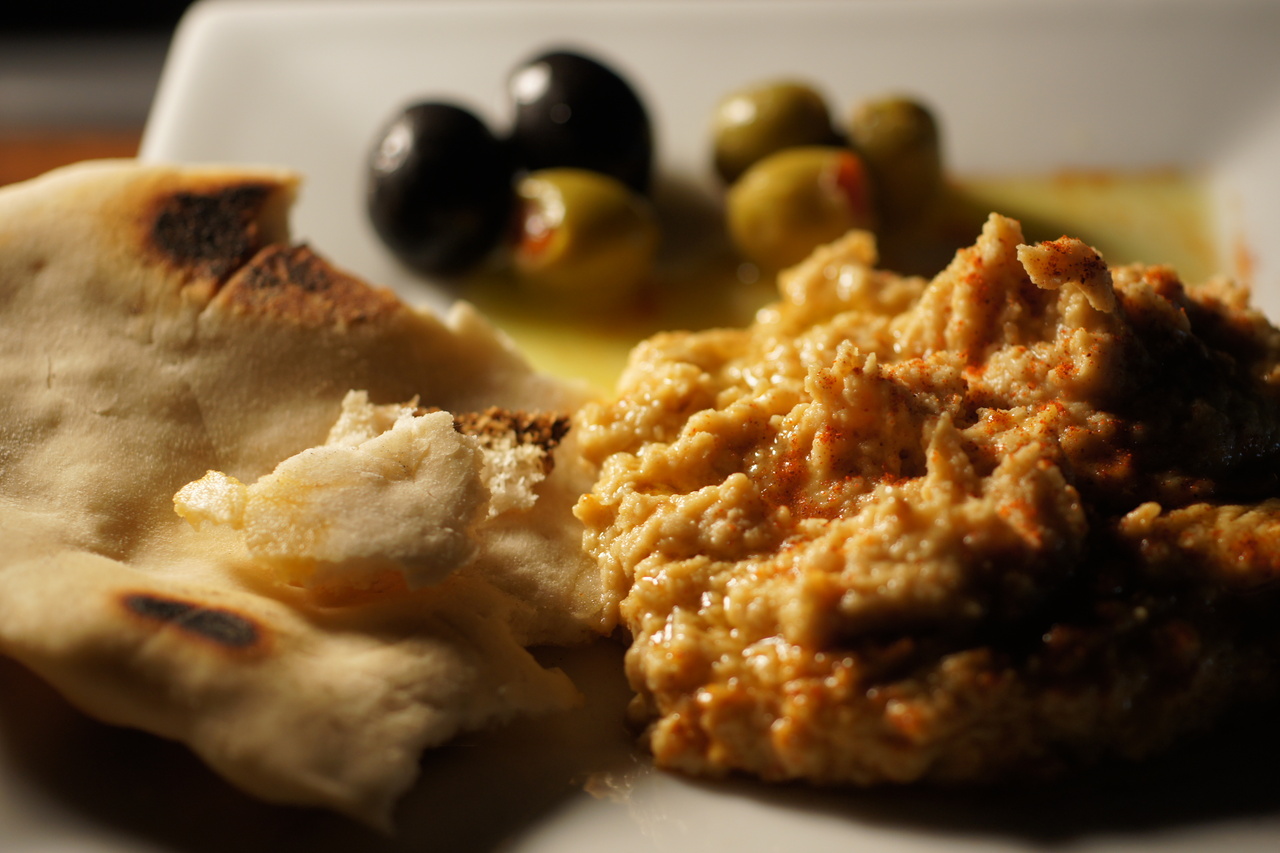 For those who love hummus, there is nothing like making your own! And that includes making your own tahini paste, which is a necessary incredient in making hummus.
While it is easy to pick up a jar of prepared tanini from the grocery store, making your own has some advantages. For one, your homemade tanini will taste much better than the store-bought kind. You will also avoid any additives included in that grocery-store tahini.
You can find many recipes on the internet for making tahini paste, but it is basically toasting sesame seeds, then processing the seeds until they become pasty before adding olive oil to make a smooth paste. Very simple, indeed!
This salad looks good on any table, from a 4th of July barbecue to Christmas dinner! A refreshing salad that goes well with just about anything. You can find many cornbread salad recipes on the internet, however, this recipe is a sure winner.
Here is the recipe that we use. A recipe from a 2003 Better Homes and Gardens Potluck magazine. This recipe has been part of our collection of favorite recipes since that time. Enjoy!
We use our own homemade cornbread for this salad.

Advertisements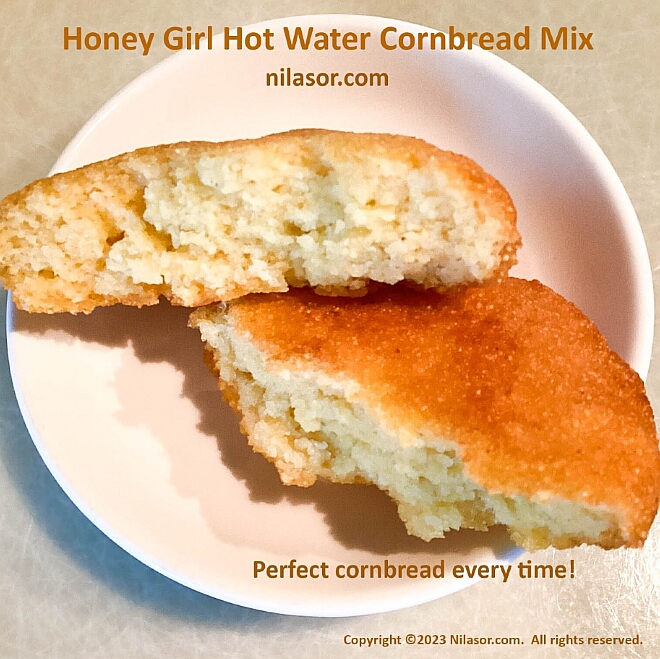 We've got you covered!
https://www.nilasor.com/specialty-products/honeygirlhwc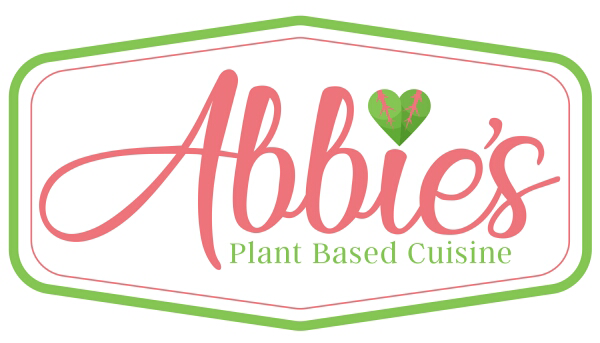 Vegan cuisine at its best!
http://www.abbiesplantbasedcuisine.com