November 20, 2015
by Rosalin Moss
JHAI KEETON
, ENTREPRENEUR EXTRAORDINAIRE
You Gotta Learn How To Check Yourself, And It's A Hard Job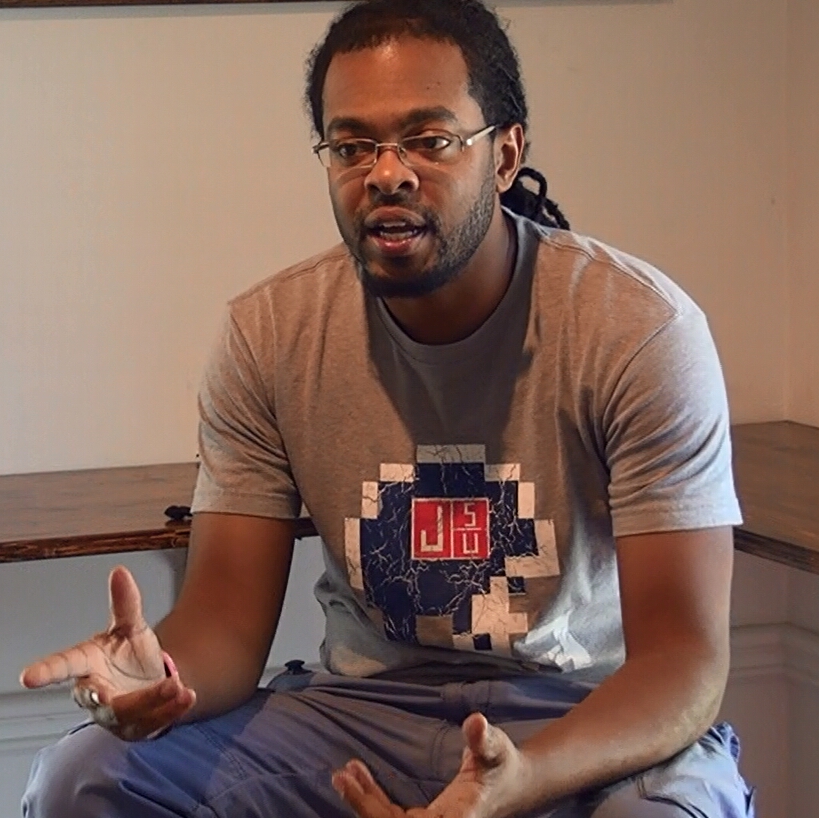 Jhai Keeton
When it comes to diversity, Jhai Keeton has put the concept to good use in his multi-functional business called The Venue Retail Lounge, where he is operating 4-5 businesses in one location. Within the walls of The Venue Retail Lounge, customers can browse through clothing items, order custom t-shirts and other apparel, watch television, listen to music, have a cup of hot coffee, lounge out for a while on a comfy sofa and plug into the available free Wi-Fi. Keeton is also a business consultant and has an office in the building where he meets with clients to plan business strategies. Another thing he has going on is office space rentals where people can hold meetings and other small gatherings. Live music and poetry readings are also occasionally held in the lounge area where there is a large comfortable sofa and bar area with stools. Keeton's vision for The Venue Retail Lounge is to provide a place where citizens with a progressive attitude can conduct business, as well as relax and be entertained, in an atmosphere that embraces new and forward thinking.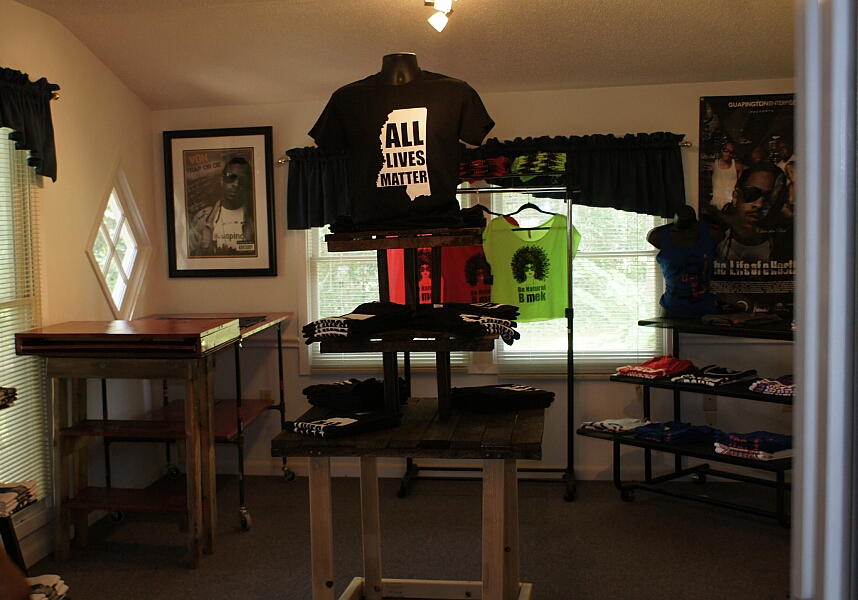 Keeton got introduced to the fashion world when he sold t-shirts while he was attending Moss Point High School. Later, when he attended Jackson State College, he started experimenting with marketing and branding, and how you get involved with different ventures, which led to him working with musicians in the capacity of promotions, bookings, planning, etc. With such a diverse background, it is not wonder that Keeton has ventured in to this multi-faceted, multi-tasking style of business.
The clothing part of the business entails a personal clothing line that includes custom t-shirts, such as "All Lives Matter", "I Am Moss Point", "Be Natural, Be Mek". The "I Am Moss Point" t-shirts have become quite popular and it is hoped that the slogan will inspire more community pride and togetherness. Keeton said that all his designs are inspired by a meaningful truth or cause and have a purpose. He gives credit to some others who have helped bring the designs to realization, such as those who share their ideas and the graphic designers and printers.
What I found encouraging about Keeton was his genuine concern for the well-being of his hometown and his desire to provide some avenues for the 30, 40, 50, and 60 crowd to enjoy themselves in a contemporary and safe environment. Venue Retail Lounge is a unique setting in Moss Point, and should be attractive to the sophisticated social media and technology-savvy crowd. The lounge and other rooms can be rented to host business meetings, small receptions or teas, book signings and other events. The rooms are all very nice and modern, nicely laid out with nice floors, walls, and furnishings.
At just 30, Keeton has been invited to several city leadership meetings where he has shared his thoughts. He stated that while some embraced his ideas and suggestions, some did not. He indicated that sometimes leadership is reluctant to part with the old way of doing things, even when that way is not working for the best. One of the things Keeton would like to challenge older men in leadership on, is for them to not judge a younger man because he does not dress or wear his hair the way the older man thinks he should. Keeton believes that the generational gap is a big problem and a hindrance to the community. He would like to see the older and younger generations come together in mutual respect to solve the problems at hand.
Since moving back to his hometown in January of 2014, Jhai Keeton is content to be home again and he said it feels good to be around people that already know who he is and what he is about. He had not planned to move back to Moss Point when he did, but on his last visit he recognized a void that he felt he could fill and decided to move back to stay. So far, Keeton's business expertise has been on point and all is going well with The Venue Retail Lounge. Visit The Venue Retail Lounge Facebook page to learn more about this establishment.
My interview with Jhai Keeton was very inspiring and uplifting. There is no doubt in this young man's mind about taking care of business and practicing good business ethics. Keeton spoke about something he feels strongly about when conducting business or even one's life in general -- being able to accept correction, being humble enough to sincerely ask yourself if you are doing it the right way or the wrong way -- being strong enough to do the right thing. That is good advice in business or any other situation. Keeton puts it in a nutshell, "You gotta learn how to check yourself, and it's a tough job."
--Rosalin Moss aka Mississippi Traveler
November 20, 2015