November 20, 2015
by Rosalin Moss
Mississippi's First Annual Blackberry Festival
June 25, 2016
New Albany, MS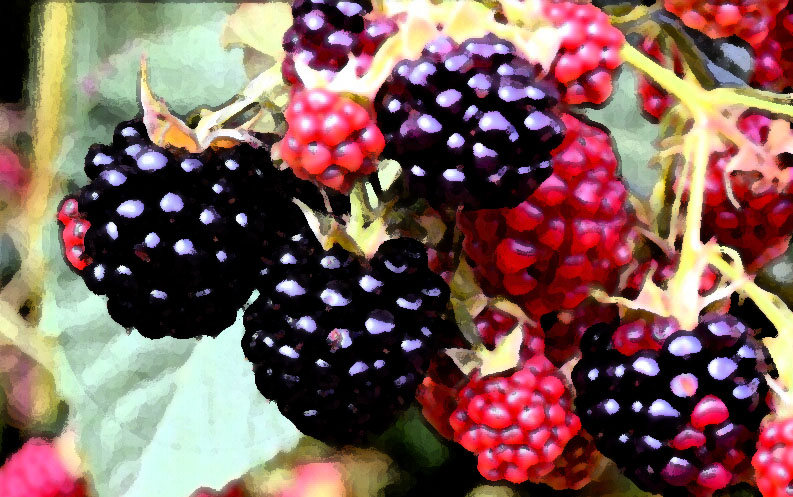 Did you know there is a large blackberry grower in Mississippi planning to launch the 1st Annual Blackberry Festival in the summer of 2016? Mr. Bob Hays of Hays Berry Farm has set a date of June 25, 2016, to hold this historical festival in New Albany, Mississippi. Hays Berry Farm is located in Dumas, Mississippi, where over 10,000 blackberry plants are thriving and producing juicy, sweet berries. The farm is the largest blackberry producer in Mississippi and Mr. Hays thinks it is time to have a festival to celebrate this delicious and nutritious berry that has been a longtime favorite in the south.
Planning is still in the works and final details are not set in stone, but some of the tentative festival events will include:
Kick-off breakfast, pancakes with blackberry syrups, jellies and jams

Live music

Ferris wheel

Makers market, all farm related

Blackberry emporium, how to plant and grow berries, MSU/Alcorn reps onsite

Blackberry chef cook-off, cook-off for general public contestants

Old farm tool exhibition

Various raffles
Hays describes the farm as being started almost by accident in 2000 because his initial blackberry patch consisted of just six plants for personal use. After others expressed interest in the berries, Hays began planting more and more blackberry plants to become the Hays Berry Farm it is today with thousands of berry plants and nine miles of trellised plants.
It is worth mentioning that Hays Berry Farm blackberries are naturally grown and the farm is on the list of places in Mississippi where you can pick your own delicious produce - see list. The farm also provides consulting services to help others on how to grow berries. Learn more about Hays Berry Farm by visiting their website at http://www.haysberryfarms.com/index.php.
More information regarding the festival will be published as it becomes available.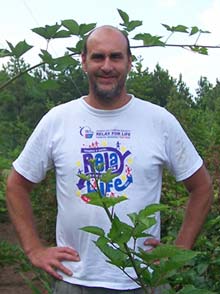 Rob Hays, owner of Hays Berry Farm
Photo courtesy of Hays Berry Farm
--Rosalin Moss aka Mississippi Traveler
November 20, 2015