February 15, 2018
by Rosalin Moss
John W. Whiteside, III
It's A Tired Place, That Has An Incredible Amount Of Diverse History,
But It's A Peaceful Place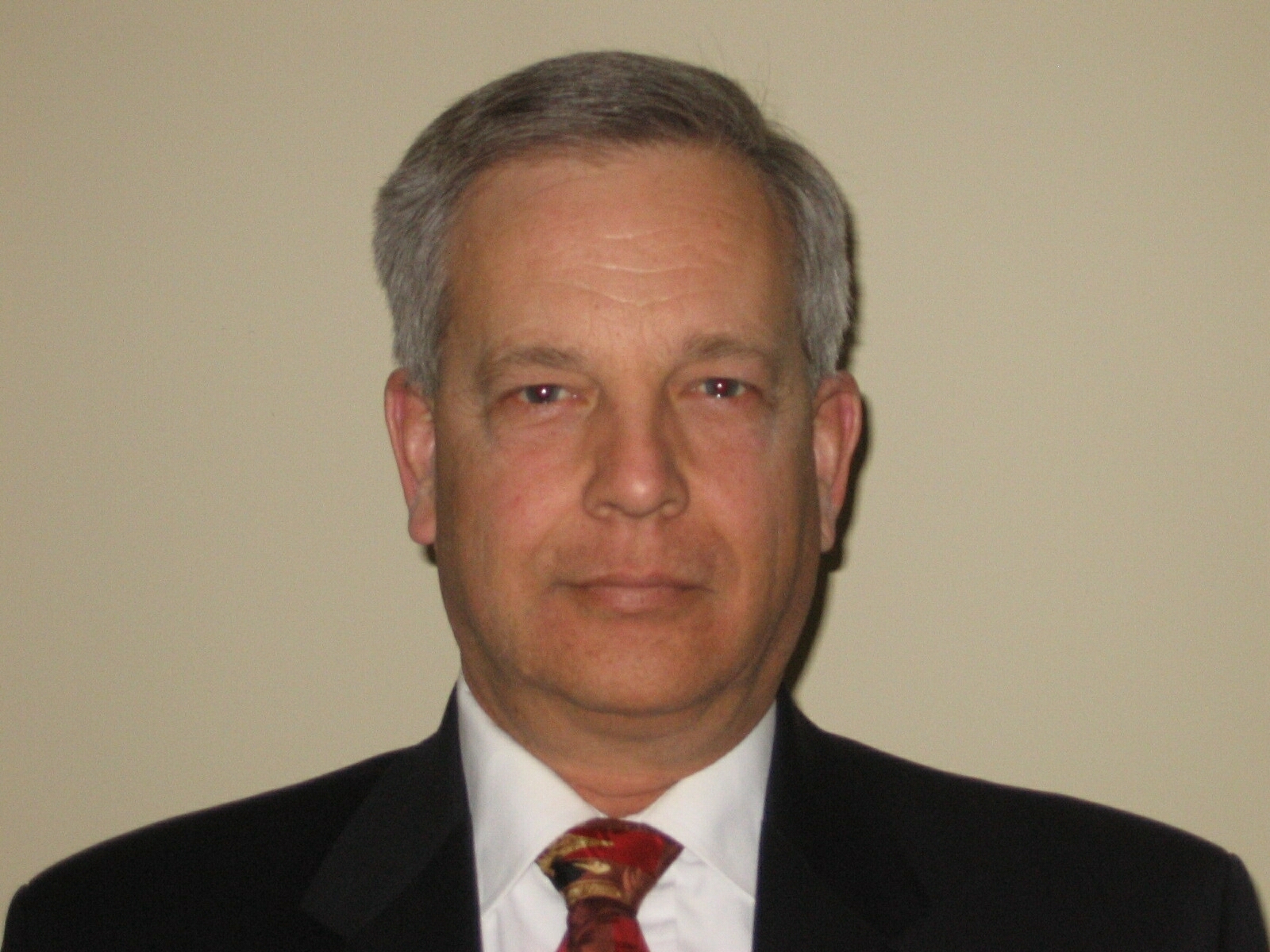 John W. Whiteside, III, Author of Fool's Mate and Cypress Shade, and Former U.S. FBI Agent
Although it was not planned that way, John W. Whiteside, III, and I were having a discussion on Dr. Martin Luther King, Jr.'s birthday, mainly about the turbulent civil rights era and the racial conflicts still happening today. I found it a bit pathetic that Dr. King had died 50 years ago while trying to resolve race issues, and here we are today still struggling in that area. I asked Whiteside if he thought it was interesting that we were discussing, on Dr. King's birthday, whether America's racial tensions would ever be resolved. And, like the cool guy I discovered this former FBI agent to be, Whiteside says, "Yeah, it is ironic, but it's also good that we're talking." Of course, he is absolutely right, because I doubt very seriously that we would have been casually talking back in the 50s and 60s.
A former U.S. FBI agent, John Whiteside is the author of two books -- Fool's Mate, a true story of espionage at the National Security Agency, and Cypress Shade, a true crime FBI memoir. During his FBI agent years, Whiteside and his wife spent three years in Greenville, Mississippi, which is the setting for his book Cypress Shade and the reason we were having a conversation. In addition to describing some of the FBI criminal investigation cases and daily routine FBI work, Cypress Shade also gives a frank view of the racial attitudes and culture of the Mississippi delta in the early 1970s. Having being born and raised in Pennsylvania, it was quite a shock for the Whitesides when they landed in the sweltering delta heat amongst a people who spoke in southern accents that were sometimes hard to understand. Yet, the Mississippi experience had a profound effect on Whiteside's view of racial relations and inspired him to do what he could to ensure justice for all.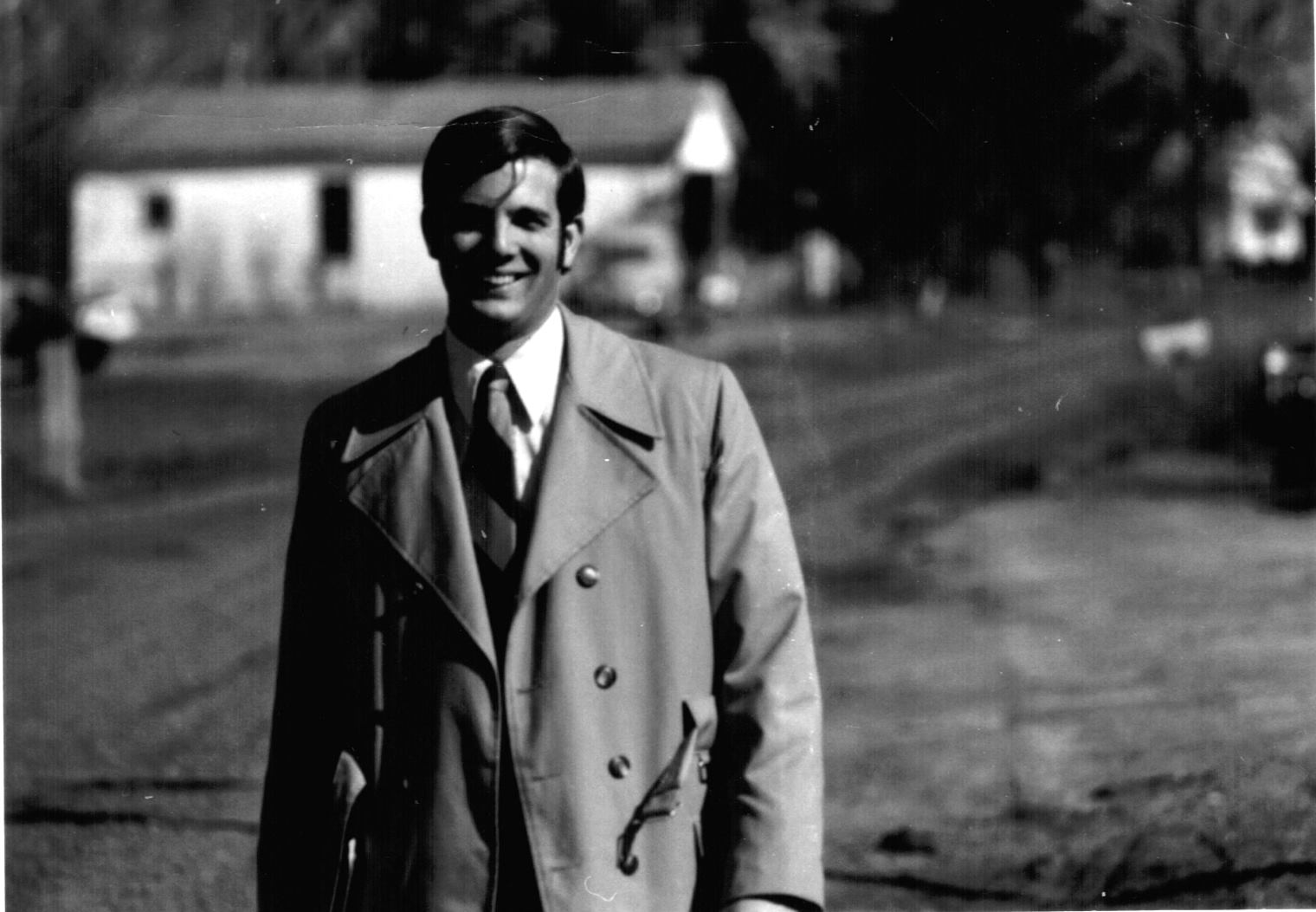 A young John Whiteside, III in early 1970s
John Whiteside and his wife were newlyweds when he was transferred to Greenville, and up to that point, he had very little contact with black people. An occasional encounter with a black person in a service role, such as a black kid asking to watch his father's car for quarters or a neighbor's black maid, and meeting Reggie Jackson when he attended his high school, was the extent of Whiteside's contact with blacks. His father always accepted the black kid's offer to watch his car and often gave him several quarters, and the neighbor's maid was referred to as "Aunt Cora", so Whiteside grew up seeing all people treated with dignity and respect regardless of their station in life. It is understandable that he found some of the norms in the Mississippi delta to be disturbing. When I indicated to him that I was saddened by one of the incidents described in his book about a white boy scout not being allowed to invite his black friend to join the troop, Whiteside responded, "Yes, it is sad. I was shocked." He went on to describe another situation that is not in the book, a situation where a black boy scout never got to be an Eagle Scout because he could not get the swimming merit badge. The reason he could not get the swimming merit badge is because blacks were only allowed to swim in the pool the very last week of camp, and only at one particular camp, which black troops from all over tried to get to. This particular boy scout never did make it to that camp so he never had the chance to get his swimming merit badge.
Whiteside learned about this when he met the former boy scout as an adult and they were discussing their troop experiences. "I could not believe it," Whiteside said. "I was dumbfounded."
Not only did John Whiteside witness some unpleasant attitudes and treatment toward blacks during his stay in Mississippi, he also experienced discrimination against him personally simply because he was a Yankee and a federal agent. One of the things he had to do was collect monthly statistics on voter registrations from each county he supported. On his first collection visit, he was made to wait for an hour just to be told that there were two voter registrations to report. He made it clear at the beginning of his next collection visit that he was having none of what happened the last time and let the clerk in charge know that there were consequences to interfering with government business. He didn't have any more problems after that. This was just one of several incidents described in Cypress Shade where Whiteside was treated unfairly simply because of who he was. "I think I was public enemy number one at that time," he recalls.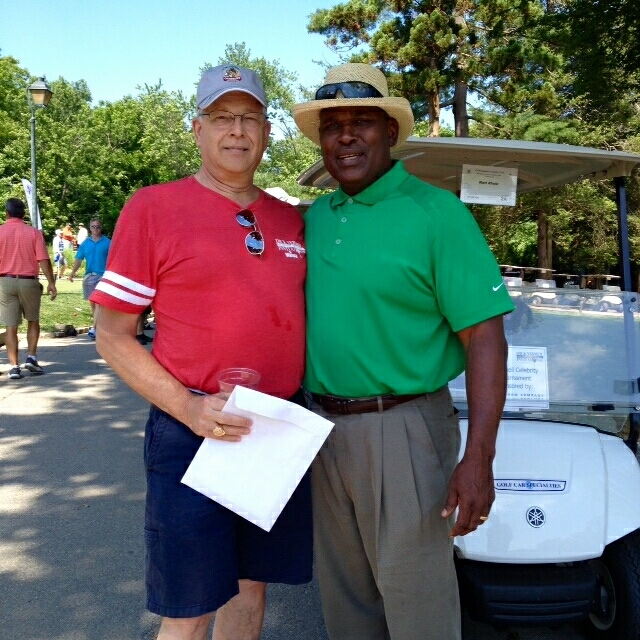 John Whiteside, III with Wilbert Montgomery, former Greenville High School football star and Philadelphia Eagle
Whiteside's book Cypress Shade is an excellent read that gives factual insights into what the culture was like in the Mississippi Delta in the early 1970s. Whiteside said the 50th anniversary of the civil rights movement inspired him to write the book, "I said, 'I would like to write something about Greenville. I don't know how it's gonna turn out, but some of my memories, some of the things I did, I'll see what I can put together'. It was fun to do." He also said that he was proud to have served the way he did in Greenville by helping to ensure the integrity of voting rights and trying to ensure justice in other areas as much as possible. Cypress Shade is informative, entertaining and moving on various emotional levels. I get the impression that this book is Whiteside's way of continuing to serve his country and its citizens, revealing truths that might trigger thought and cause change, and serving as a beacon of hope for those who read it. You can find this true crime memoir on Amazon at Cypress Shade.
Today, John Whiteside, III, is retired and living in Malvern, Pennsylvania, and he still does some work for the government as an independent contractor. He enjoys reading and golfing, and he is considering writing a screenplay for his non-fiction Fool's Mate. Whiteside and his wife also visit Mississippi at least every other year or so and he admits that he sometimes wishes that he had remained in Mississippi instead of moving to New York after his three years in Greenville. He thinks that if he had been older at the time, he might very well have stayed, and he imagines that he would have run for county sheriff when he retired from the FBI.
The one thing I most want to do when I am chatting with someone, is to get a glimpse into who that person really is. John Whiteside and I chatted about many things, including his life growing up in Pennsylvania, his early interest in law enforcement and True Detective magazines, the challenges he faced as a young FBI agent in Greenville, racial issues in the south and north, the current issues reported in the news about the FBI, the election of Barack Obama and what it meant to the country, Black Lives Matter, the lack of hope for discouraged people, confederate flag/monument issues, the disappearance of vibrant downtowns, and various stories written about in Cypress Shade. Then I asked him if he could describe Mississippi in a word or phrase and he said what came to mind was the famous quote by William Faulkner, "To understand the world, you must first understand a place like Mississippi." He went on to say, "I think there is some truth in that. I think it's a tired place, that has an incredible amount of diverse history, but it's a peaceful place, and there's nothing like watching the river, the power and the majesty of that river, and the quietness of those cypress swamps." I asked if the cypress trees had inspired the title of his book Cypress Shade and he said "Yeah, I look at them and wonder. I'm sure people ended up being thrown in them. I'm sure these swamps have a history of their own. They seem like some quiet pastoral place. Who knows what these trees and swamps have seen throughout history. You know, back as far as the Choctaw Indians, the Natchez Trace. It's fascinating, how difficult life was, when Mississippi was first discovered, when the early settlers went through there, with the Native Americans, with mosquitoes and all the diseases. It's come a long way. It's still a work in progress." Well, I knew then that John Whiteside, III, was a thoughtful man who understood something about the world. He is solid, standing on the foundation of a stable and somewhat sheltered childhood, grounded in faith and family, and seasoned with a dash of Mississippi.
--Rosalin Moss aka Mississippi Traveler
February 15, 2018